Swimming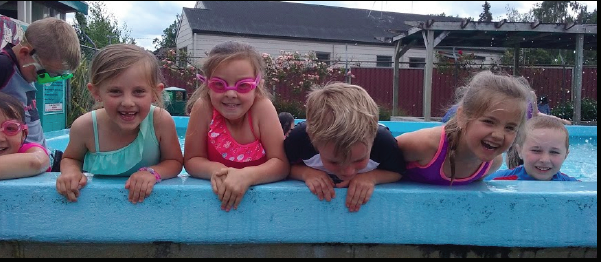 Swimming instruction takes place on most days during the summer period.
Pupils are expected to bring swimming gear to school every day. If children are not able to swim, then a note of explanation will be required by the classroom teacher.
When will my child swim?
Each class has a rostered time to swim. Teachers will let children know of the day so children remember their togs.
Our Senior school student utilise the Morrinsville Recreation Ground Pools for their swimming.
What should children wear on swimming days?
We recommend that children have:
Swimming bag for wet swimming gear

Togs

Towel

Warm clothing to put on after swimming
This is a good time to remind everyone to name their child's clothing, including togs and towels. We always get a number of un-named items left in the changing sheds after swimming. Named items are easily returned to their owners.